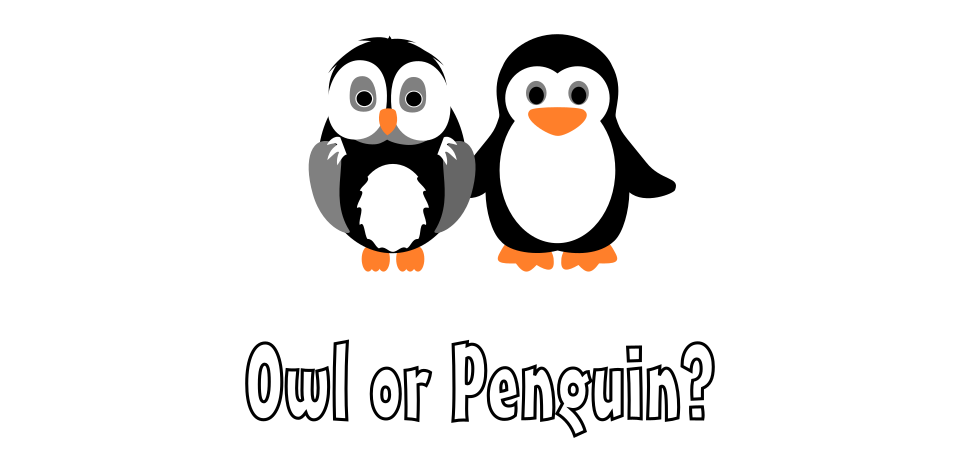 Owl or Penguin?
Can you tell an owl from a penguin? Playing is simple: Tap left for owl. Tap right for penguin.

SIMPLE TO LEARN - HARD TO STAY ALIVE
Learning the game is simple. Playing is not as easy as it may sound, though. You will be bombarded with owls and penguins if you're fast enough. If you fail, don't worry. You can always start again.

Think you are fast enough? Owl or Penguin? tests your reaction skills and stamina to the fullest.

FEATURES
• Easy one touch controls
• Three play modes with different speeds, so anyone can play
• Beautiful images of owls and penguins
• Includes a nice melodic guitar track
• Optimized for both phones and tablets

MINIMAL
Just as the gameplay is simple and easy to get into, the user interface is bright and sparse for quick navigation.

Have fun!
Available on